Hire Joel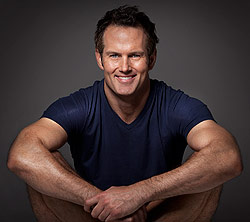 View Larger Map

350 W 42nd St
New York, NY 10036
Joel Harper, personal fitness trainer, spent the summer traveling across America with Drs. Mehmet Oz, Michael Roizen and wellness publisher Hay House. While they spoke about your health, Joel spoke about fitness and how important it is to maintaining a healthy lifestyle. His personal trainer workouts have been featured in multiple publications and TV programs, from Esquire to Oprah Magazine, all due to his simple and effective workouts, without needing a gym, and all in the comfort and convenience of your own home.

To learn more about booking Joel to speak at your upcoming lecture please contact Steve Gardner. SGardner@fivestarspeakers.com or 913-754-3401.

For private fitness training sessions in his New York City (NYC) studio please email fitpackdvd@gmail.com. Sessions are $150 per hour or $200 per hour in your Manhattan residence.